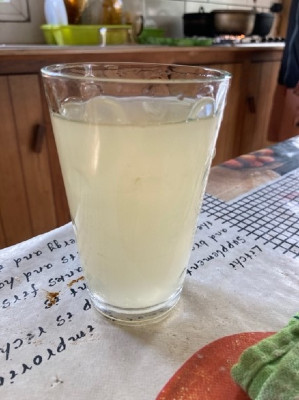 © O. Peytavi: Glass of tap water after a rainy night, Vieux-Touho, July 2022

Water illustrates the complexity of the institutional organization of New Caledonia, which often collides with local uses and habits and triggers tensions around pollution, water access or the sacredness of water places.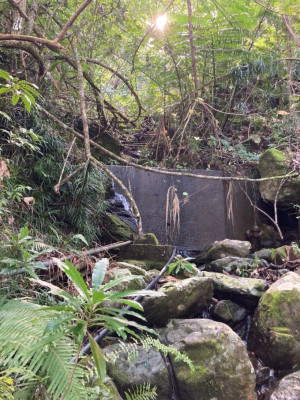 © O. Peytavi: Old abandoned water catchment that is currently being reused by the Daoulo family of Vieux Touho for personal use, July 2022

Furthermore, land comprises three legal domains, private, customary and public estate, with different rules of water management. For instance, rivers flowing in customary land are not part of the NC river public domain.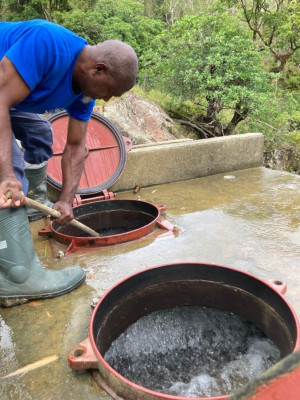 © O. Peytavi: The municipality hydrant men cleaning the Tiwae water catchment chambers with a broom to scrape dirt, August 2022

The main goal of this research is to identify, report and value the different local knowledges through the lens of the quality. It appears that the notion of quality might not be that straightforward for everyone. Two main visions seem to cohabitate: a public health vision of "water quality" and a holistic and somehow cyclic perception, encompassing water and its human and non-human allies.
However, these two notions are far from being separate. Both are constantly navigating within local practices. This research seeks to illustrate how these different knowledges over water are assembled together and how techno-social tinkering is used today to create the dialogue between these types of knowledges..
Key words : Water Governance – New Caledonia – Water Management, Water Care - Kanaky - Social tinkering